Mounting the System S Safety Net
The safety nets must be installed as close as possible to the level of work.
The working heights Hi and He must not exceed 6 metres (see Figures 1 and 2 below).
In addition to this, the reduced fall height, Hr must not exceed 3 metres (see Figure 1)
If the working area is inclined by more than 20&deg then
1. The collecting width b will be at least 3 metres, and
2. The distance t between the extreme place of work and the lowest point of the edge of the safety net will not exceed 3 metres (see Figure 2).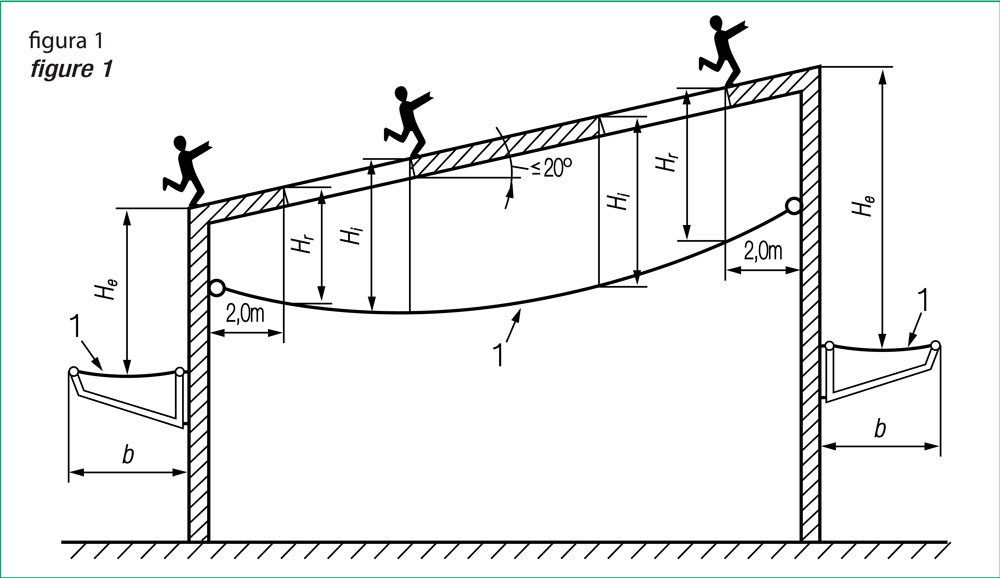 &nbsp